From Great Minds to Go Bears!
Founded in 1868, the University of California at Berkeley has long been recognized as one of the world's leading universities. We are home to respected thinkers and innovators; a look at Berkeley by the numbers includes Nobel laureates, Pulitzer Prize winners, Field medalists, and MacArthur Fellows in almost every academic field.
The University of California at Berkeley is ranked as the nation's #1 public university and #4 global university by US News & World Report and #5 in the Shanghai Jiao Tong University's Ranking of World Universities, so it's no surprise that a UC Berkeley MBA is highly regarded as well.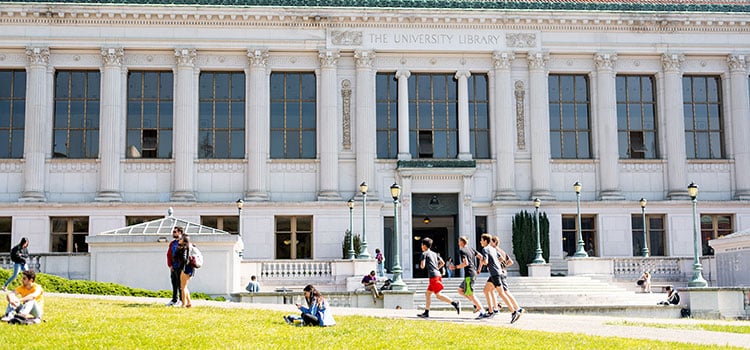 As a Berkeley MBA student, you are an integral part of the larger campus community, welcomed into multidisciplinary programs, think tanks, and institutes and into a global alumni network of more than 450,000 leaders in business, science, engineering, and the arts.

Also part of your experience: a campus event calendar crowded with cultural, social, academic, and athletic events. (Go Bears!) All this on a campus set among wooded hills, open to the beauty and energy of the Bay Area.