Our students excel at organizing MBA conferences and competitions that engage, challenge, and deepen understanding of critical issues facing business and society. These events attract wide interest and participation by leading experts and emerging entrepreneurs.
Cases and Competitions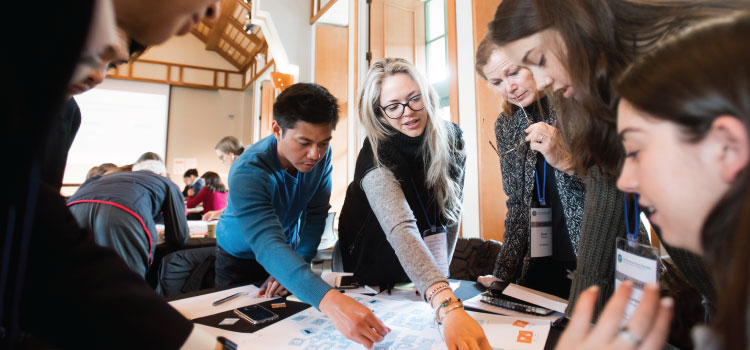 Competitions organized by Berkeley MBA students include the Global Social Venture Competition, the Haas Tech Challenge and the Patagonia Case Competition.
Students also travel to compete in energy, real estate, finance, innovation, and leadership challenges against other business schools, often impressing judges by reflecting our Defining Leadership Principles in their work.
LAUNCH: The University of California's Startup Accelerator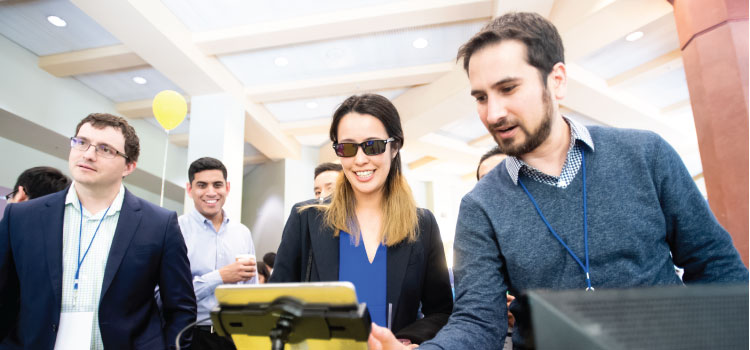 Originally formed by Haas students as the UC Berkeley Business Plan Competition, LAUNCH has evolved into an accelerator designed to transform early stage startups into fundable companies. LAUNCH embodies and showcases the entrepreneurial spirit permeating throughout the UC Berkeley campus and the greater Bay Area.
Student-Led Conferences
Students organize a wide array of annual conferences, bringing together students and the larger Berkeley Haas and Bay Area communities for learning and networking.
Women in Leadership Conference
Each year, the Women in Leadership Conference tackles topics on how women evolve through their careers, and how men and women alike play a crucial role.
Haas Healthcare Conference
The Haas Healthcare Conference brings together over 500 corporate leaders, graduate students, life sciences gurus, digital health entrepreneurs, and public health champions to explore market and sector trends.
Africa Business Forum
The Africa Business Forum has explored the next generation of African innovation in technology, healthcare, and education.
Bridge: Asia Business Conference
Bridge: Berkeley Asia Business Conference connects leading industry professionals, thought leaders, and students seeking greater involvement in this dynamic region of the world.
>play Digital Media Conference
The Digital Media and Entertainment Club's >PLAY Conference explores the latest trends in media and entertainment, including the impact of machine learning and the role of innovation and "co-opetition."